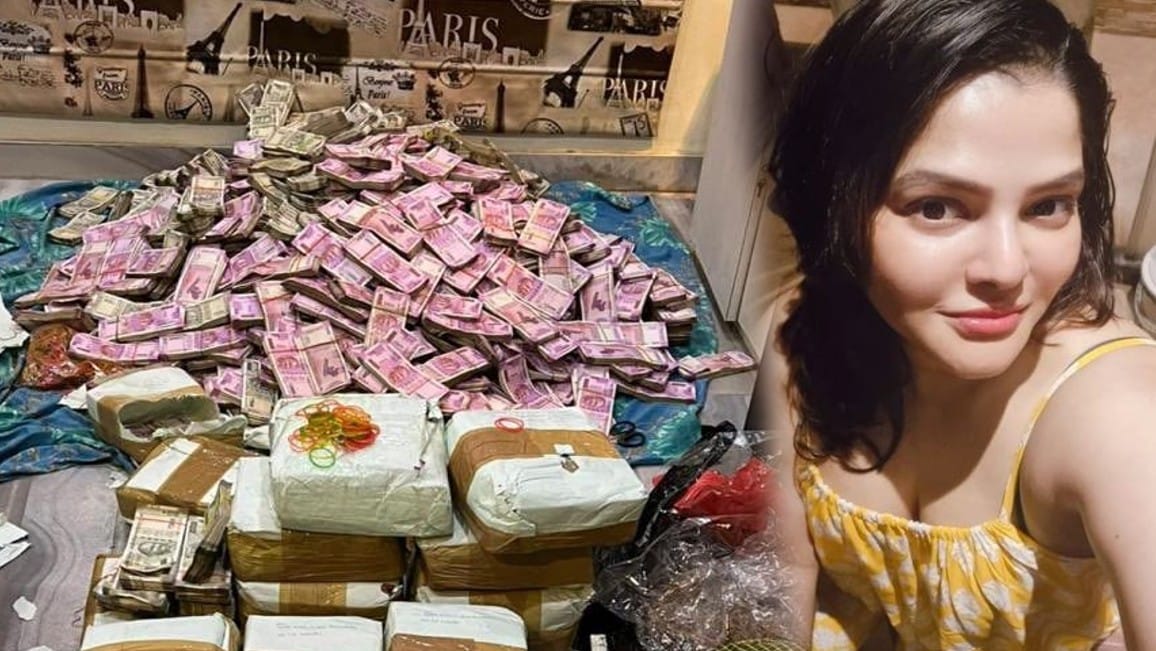 In a raid conducted by the Enforcement Directorate (ED) in connection with the West Bengal teacher scam on Wednesday, Rs 20 crore in cash, gold jewellery, gold bricks, property contracts were seized from the house of Arpita Mukherjee, a close associate of Minister Partha Chatterjee. The property was seized by the ED during a raid at a house in Belgharai town near Kolkata. 20 crores in cash was found in raids at Arpita's house in Diamond City complex only last week.
Be sure to read >> Analysis: Who is Arpita Mukherjee in whose house Rs 20 crore cash was found?
After finding such a huge amount, the ED officials called for four note counting machines to verify the amount. These machines were ordered from the headquarters of State Bank of India in Kolkata. According to ED sources, the value of the gold bricks found in the house is more than two crores. More assets are expected to be found in the investigation.
Partha Chatterjee, the currently arrested minister by ED, was the education minister when the SSC scam took place. When the ED raided the house of Arpita Mukherjee, who is believed to be close to Chatterjee, at Diamond City Complex on Friday, they found piles of Rs 500 and Rs 2,000 notes. This amount was Rs. 20 crores.
A similar raid was conducted at another house of Arpita on Wednesday and a similar incident was found there. Only in this raid, along with cash, gold and property documents were found. After this new raid BJP"This is just the tip of the iceberg," Bengal president Sukhanta Mujumdar said on Twitter, targeting the Trinamool Congress.
Be sure to read >> Analysis: Minister Arrested, 20 Crores Seized From Neighbor's House, How Exactly Did The Teacher Recruitment Scam Happen In West Bengal?
The raid, which started at night, ended around 7:30 in the morning and the ED officials left the house.
Watch the video –
According to the news agency ANI, a total of 29 crores worth of property has been seized in this raid and the value of the property seized from Arpita's houses is more than 40 crores.
Partha Chatterjee is currently Minister of Industries and Commerce in Mamata Banerjee's cabinet. He is not ready to resign even after the ED has taken arrest action. Now it seems that BJP has become aggressive from this matter and it is being said that this matter may become a problem for Mamata Banerjee.