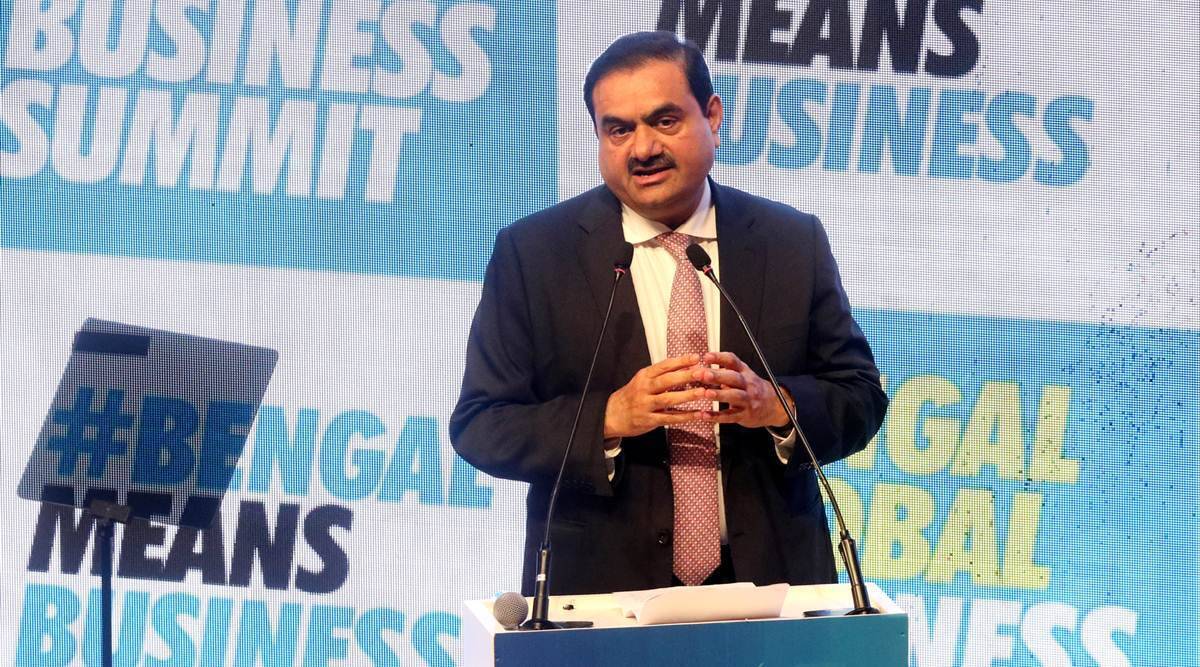 Adani Group chairman and renowned entrepreneur Gautam Adani on Tuesday (July 26) announced an allocation of Rs 60,000 crore for health, education, skill development in rural areas. He was speaking at the Annual General Meeting. At this time, he also said that the year 2022 is important from a personal point of view. He also mentioned in his speech the issues of rising inflation, disturbed food supply, increasing displacement of people, poor health services, stagnation in the education sector, instability in the currency market and stagnant employment generation.
Gautam Adani said, "I would like to share the significance of the year 2022 for me personally. This year marks the birth centenary of my father and role model Shantilal Adani and my sixtieth birthday. On this occasion, the Adani family has collectively decided to donate Rs 60,000 crore to NGOs mainly for health, education and skill development in rural areas."
"These three areas should be considered together rather than separately. Because they have the power to create a balanced and future-proof society. We have an opportunity to lift millions of Indians below the poverty line forever. It is our duty to ourselves as well as to the country. We will benefit from the knowledge and experience gained from our experience in building large scale projects and various works undertaken by Adani Nyasa and our work will reach the neediest sections of the society," said Gautam Adani.
"The combined market value of our industry group exceeded $200 billion this year. We were able to raise billions of dollars of capital from international markets. This shows the trust in India and the Adani Group. Our business success and progress has been recognized worldwide. Many foreign governments are now urging us to take out industries in their countries and improve their infrastructure. Because of this, in the year 2022, we have laid the foundation for doing business in other countries across the borders of India," he also mentioned.
Gautam Adani added, "The strong growth in our cash availability is at the root of the growing market value of our companies. Our pre-tax income increased by 26 percent due to best practices and continued capacity growth. The total business income before tax was Rs.42,623. This diversified business growth was reflected in all our businesses. Our power business grew 26 per cent, traffic management business grew 19 per cent, consumer goods business grew 34 per cent and core business Adani Enterprises (AEL) grew 45 per cent. This company's unique business model is unbreakable and we are going to make further progress based on that. AEL's strong growth will lay the foundation for the Group's continued growth and prosperity in the coming decades."
"In hindsight we are satisfied, but we have really picked up the pace now. The progress we have made in the last two decades. Due to this and business development in infrastructure area, we have emerged as the largest integrated infrastructure company in the country. This has earned us the reputation of being the 'platform of platforms' which has enabled us to get very close to Indian customers. "There is no other company in my eyes that has the potential to thrive in both business-to-business (B2B) and consumer (B2C) engagement for decades to come," Adani said.
"I am a stubborn optimist. I have always believed that India is a strong country that provides education on how to grow and thrive as an entrepreneur. Among today's youth, I see a clear desire to regain our economic power and place India as an important country in world affairs. I have said before that India will have the largest middle class in the world and this situation coupled with a large number of people of working and living age will be a strength that will last for decades," Adani said.
He added, "Having a large number of young people in the population will have a positive impact on India's economic growth. This will lead to the emergence of a more trained, better educated, fitter and more technologically savvy workforce that will fulfill our aspirations and raise the standard of living. I have no doubt that this picture will live on for the next decade."
Also Read: Analysis: Modi's pressure to award contract to Adani Group; Impeachment and Resignation of Officials in Sri Lanka; What exactly happened?
"My optimism for the country has never been higher than it is today. Optimism comes from the determination to stand anew. This determination is born from belief in oneself and this belief becomes optimism. In our case, it can be said that the passion for innovation seen in India, the optimism in the eyes of the people of the country and the strong belief in India's progress are the driving force behind Adani Group's business," he added.