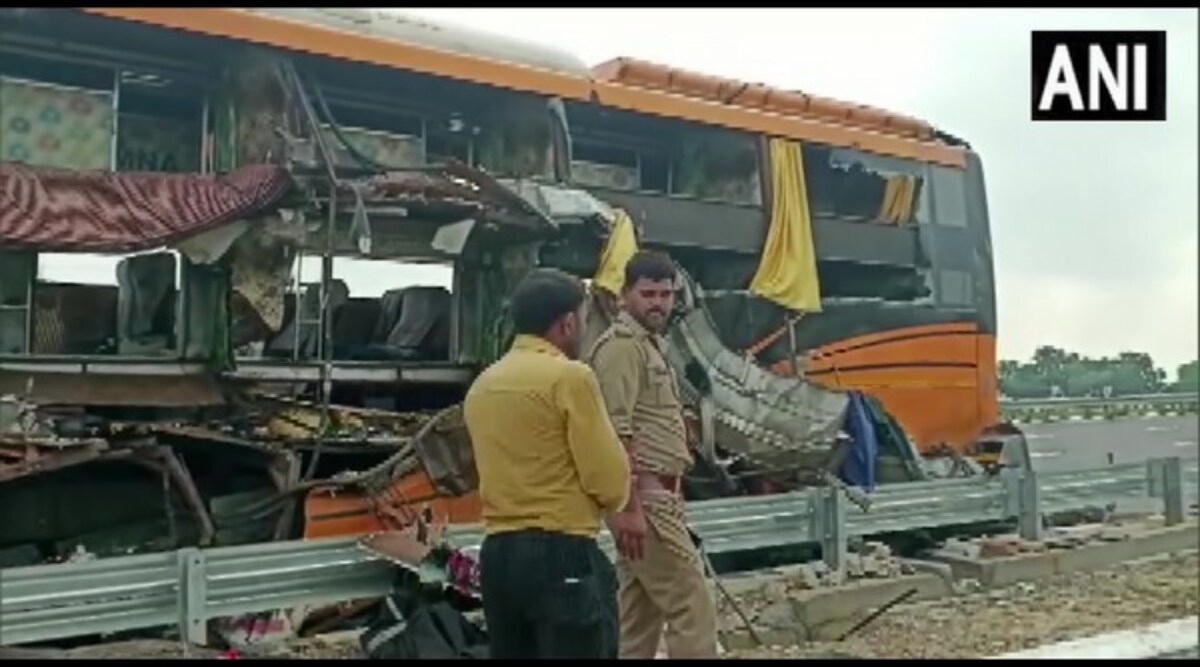 A terrible accident has occurred between two buses on the Purvanchal Expressway in Barabanki, Uttar Pradesh. 8 people died and 20 people were injured in this accident. A double decker bus going from Sitamarhi to Delhi was hit by another bus. The impact was so strong that the bus suffered major damage and many passengers died on the spot. The condition of three of the injured is critical and they have been admitted to a hospital in Lucknow.
Also Read- Lulu Namaz Row: All seven people seen in the video arrested; Police informed
According to Deputy Inspector of Police Manoj Pandey, a double-decker bus (UP 17 AT 1353) had left for Delhi on Sunday from Pupri town in Sitamarhi district of Bihar. The bus was stopped near Narendrapur Madraha village on the Purvanchal Expressway in Barabanki district at 4 am on Monday. The passengers in the bus were having tea and breakfast in Upeda's canteen. Half an hour later at 4.50 am another speeding bus rammed the double decker bus from behind. The impact was so strong that many passengers in the bus died on the spot.
Also Read- When will Pakistan Occupied Kashmiris get freedom? Question of RSS
Uttar Pradesh Chief Minister's tweet after the accident
Uttar Pradesh Chief Minister Yogi Aditya Nath has expressed grief over the passengers who lost their lives in the accident. Aditya Nath tweeted and instructed the concerned authorities to help the injured immediately.