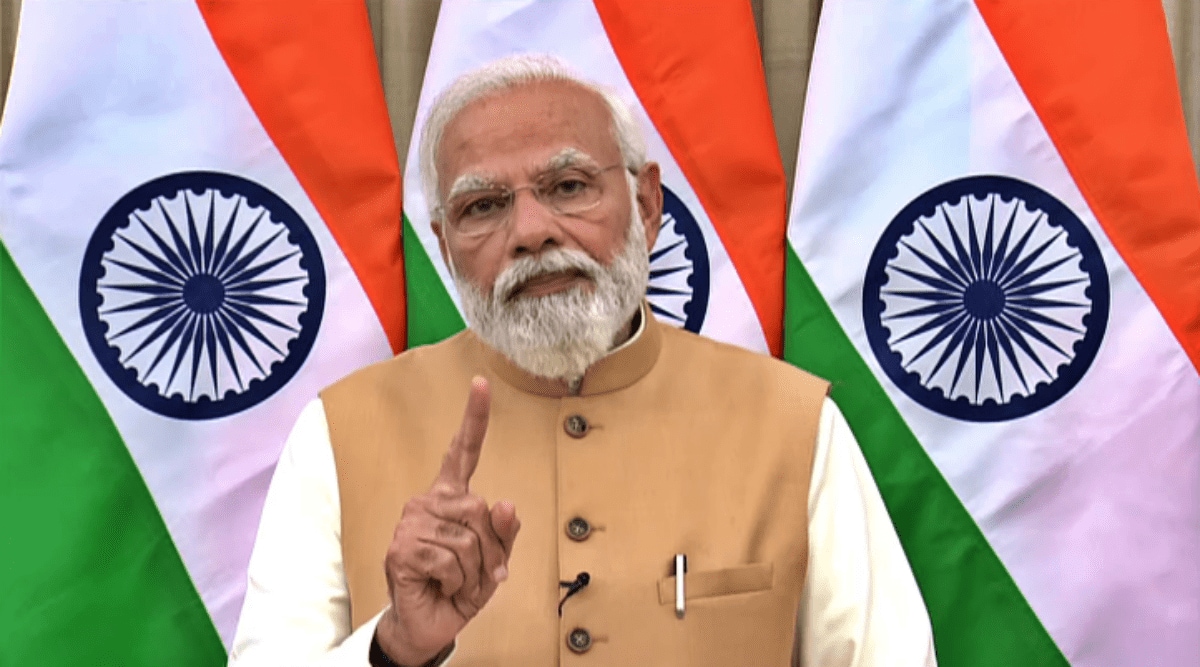 PTI, New Delhi: Prime Minister Narendra Modi said on Sunday that 'Amrit Mahotsav', which is being celebrated on the occasion of the 75th anniversary of independence, is taking the form of a massive people's movement, with citizens from all walks of life and classes joining it. August 2 is the birth anniversary of Pingali Venkaiah, the designer of the tricolor flag, so he also appealed to all the citizens to put a photo of the tricolor as 'profile picture' on their various social media accounts between August 2 and 15.
While interacting with the countrymen in the 91st episode of Modi's monthly talk show 'Mann Ki Baat' on Akashvani, the Prime Minister mentioned the 'Har Ghar Tiranga' campaign and appealed to participate in this movement by hoisting the tricolor from every house from 13th to 15th August. Modi initially saluted the soldiers who sacrificed their lives in the freedom movement and mentioned the various programs organized across the country under the 'Amrit Mahotsav' campaign.
He said that I am very happy to see this Amrit Mahotsav taking the form of a mass movement. Citizens from all walks of life and every section of the society are participating in various related programs. Freedom fighters in Meghalaya He mentioned the organization of various programs on Tirot Singh's death anniversary, the campaign launched in the name of Amrita Bharti in Karnataka, as well as programs organized at railway stations related to the history of the freedom movement. He said that there is a long list of such programs. He also appealed to the countrymen to participate in any such program. The biggest message behind all these programs is that we all countrymen should do our duty with full devotion. Only then will we be able to fulfill the dreams of countless freedom fighters and create the India of their dreams.
'Contribution of Indian medicine to eradicate Corona!'
Regarding the Corona epidemic, Modi said that the countrymen's fight against it is still going on and the whole world is still fighting against it. Modi elaborated on the contribution of Indian traditional medicine in the fight against Corona virus and said that Ayush has played an important role in this globally. There is a growing interest in Ayurveda and Indian healing medicine across the world and this has led to a record growth in the exports of AYUSH and many startups are also emerging in this field. During the Corona period, there has been a great increase in research on medicinal plants. Many research papers are being published in this regard. This is definitely a good start. Referring to the reduction in the import of toys, Modi said that the import of foreign toys has decreased by 70 percent. On the contrary, the export of toys from India has increased from 300 to 400 crores to 2600 crores.