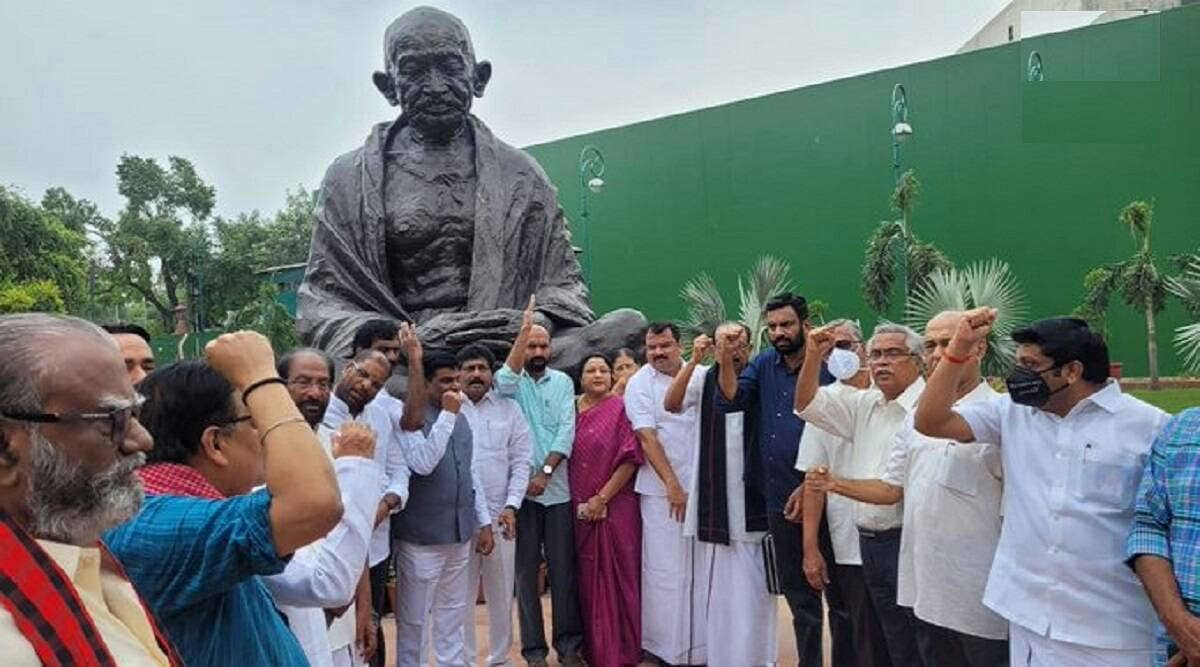 During the monsoon session of the Lok Sabha, the suspended MPs are protesting in the premises of the House. BJP leader Shehzad Poonawalla has alleged that the suspended MPs ate chicken tandoori during the agitation in front of Mahatma Gandhi's statue. Poonawala has raised the question, 'Is this a protest or a spectacle'?
Fasting against suspension action
20 opposition MPs have been suspended for a week for obstructing the proceedings of the House. The suspended MPs are on hunger strike from Wednesday against this action. These MPs will be on a fast for almost 50 hours. During the agitation, the food of these MPs has been arranged by the opposition party. From dosa to non-vegetarian food, suspended MPs are taking a fever. BJP leader Shehzad Poonawala has alleged that the suspended MPs have eaten chicken tandoori during the protest in front of Mahatma Gandhi's statue.
Also Read- Another youth killed after BJP worker in Karnataka, Section 144 enforced
Time table for meals of suspended MPs
According to media reports, DMK MP Tiruchi Siva had arranged an idli-sambar breakfast for the suspended MPs. Whereas, DMK arranged curd rice for lunch and Trinamool Congress arranged for roti, dal, paneer and chicken tandoori for dinner. On Thursday, the DMK took responsibility for the prosecution of the suspended MPs. While TRS arranged for lunch and Aam Aadmi Party for dinner.
Also Read- Elections currently without OBC reservation; Warning of contempt action if new notification is issued regarding 367 local bodies
Union Minister Prahlad Joshi's request to the suspended MPs
Union Minister Prahlad Joshi has criticized the 50-hour hunger strike of the suspended MPs in the House. If the wrongdoers admit their mistake and apologize, they grow up. But what will we do if they show such insolence? We care about your health. Therefore, protest from morning to evening, but go home in the evening, Joshi requested the suspended MPs. People are watching your behavior when the government is ready for discussion. He also said that this is not right.