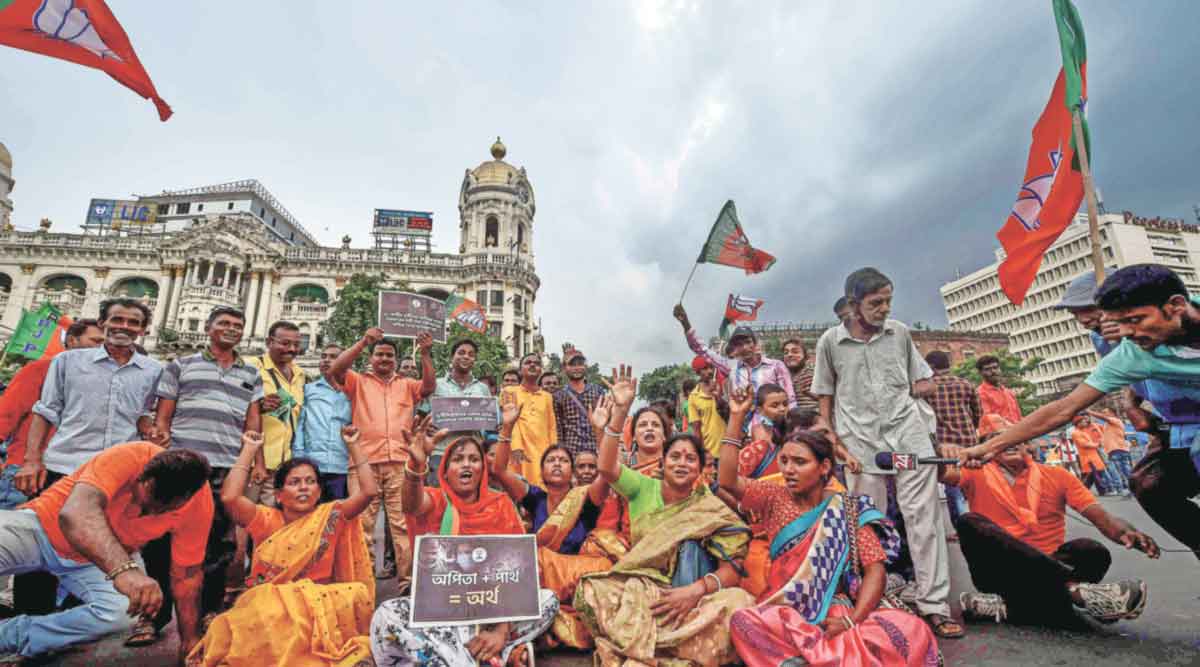 Kolkata : Partha Chatterjee, who was arrested by the Enforcement Directorate (ED) in connection with the teacher recruitment scam, was sacked from the cabinet by the West Bengal government. Partha Chatterjee was responsible for various portfolios including Industry, Commerce, Information Technology, Parliamentary Affairs.
Chief Minister Mamata Banerjee said that I will look after all the departments that Partha Chatterjee is looking after. Chatterjee was questioned by the ED following allegations of malpractices in the recruitment of teachers by the School Service Commission. Chatterjee, who also holds the general secretaryship of the Trinamool Congress, was arrested by the ED on July 23. Arpita Mukherjee, who is close to Parth Chatterjee, has also been arrested by the ED. Notes worth crores of rupees were found in various houses owned by Mukherjee in Kolkata.
BJP march
On Thursday, a march was taken out by the West Bengal BJP in connection with the teacher recruitment scam. A protest was held against the Trinamool Congress by shouting slogans. BJP state president of West Bengal Sukanta Mujumdar along with many senior leaders of the state participated in this march. The march was held on Rani Rashmoni Marg in central Kolkata. "The School Service Commission's corruption is only the tip of the iceberg. "The Trinamool Congress and the state government are completely mired in corruption," Mujumdar criticized.