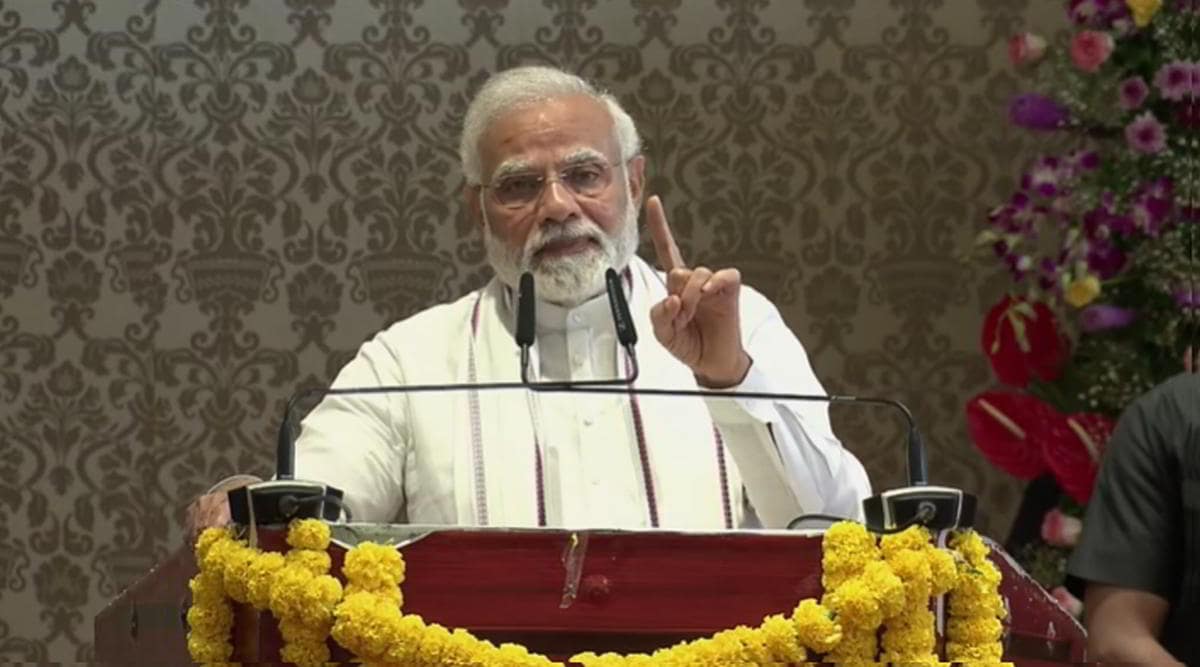 The functioning of both the Houses has come to a standstill since the monsoon session of the Parliament began. The opposition is demanding a discussion against inflation. Prime Minister on this Narendra Modi has criticized the Congress. Prime Minister Narendra Modi has said that the opposition party's political interests are more important than the country's. He was speaking at a program organized on the death anniversary of former Rajya Sabha MP of Samajwadi Party Harmohan Singh Yadav.
Also Read – Ajit Pawar's taunt on 'that' statement of Chandrakant Patal "…otherwise he would have lost his life"!
Speaking on this occasion, he strongly criticized the Congress. The opposition party is now more important than the country's own political interests. The opposition is creating a hindrance in the development of the country. The same opposition could not implement the decision taken by them when they were in power. That is why those in power are not allowed to work, Prime Minister Narendra Modi said.
Also Read – Big news! Suspension action against four Congress MPs who protested against inflation in the Lok Sabha
Meanwhile, the functioning of both the houses of the Parliament has come to a standstill since the beginning of the monsoon session. Four Congress MPs have also been suspended today. This action has been taken due to protests against inflation in the hall with placards. Congress MPs are demanding that Prime Minister Narendra Modi come to the House and express his views on inflation and the recently increased GST on food.