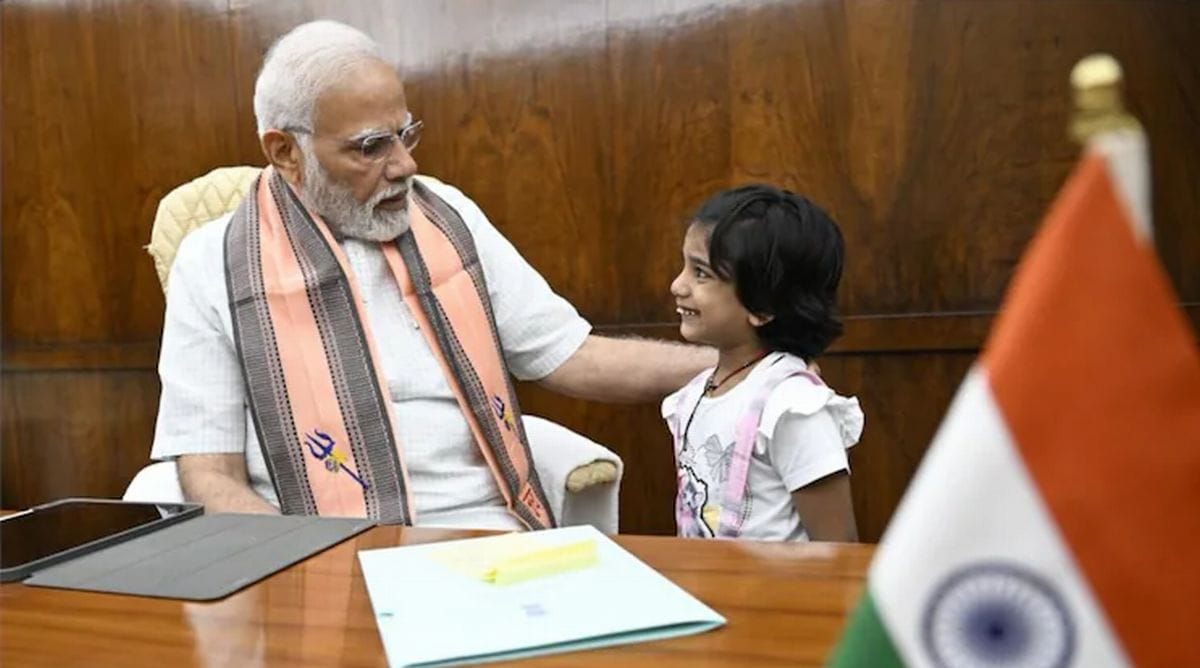 BJP MP Anil Feroziah Prime Minister with his five year old daughter Narendra Modihad reached to meet On this occasion, hearing the conversation between Narendra Modi and the little girl, the audience burst into laughter. Anil Feroziah, a BJP MP from Ujjain in Madhya Pradesh, reached the Parliament along with his family to meet the Prime Minister. He has shared photos of the visit on social media.
Prime Minister Narendra Modi asked Anil Ferozia's daughter Ahana, 'Do you know who I am?' When asked, she replied, "Yes, I know you are Modiji. You appear on TV every day".
After this Narendra Modi asked her 'Do you know what I do?' Asked that. Ahana replied, "You work in the Lok Sabha." Hearing this answer, the audience including Prime Minister Modi could not stop laughing. Narendra Modi also gave chocolate to the girl before leaving. Even earlier, Narendra Modi has been seen many times interacting with children.
BJP MP Anil Ferozia was in the news a few days ago for losing weight while accepting the challenge given by Nitin Gadkari. He has shared photos of his visit to Prime Minister Narendra Modi on social media.
"It is an unforgettable day. Had the honor of meeting the world's most popular leader, the country's most successful Prime Minister and the most respected Narendra Modi. Got his blessings and mantra of selfless service," he said in a tweet.
He also said that both my daughters are happy and overwhelmed after meeting Prime Minister Narendra Modi.