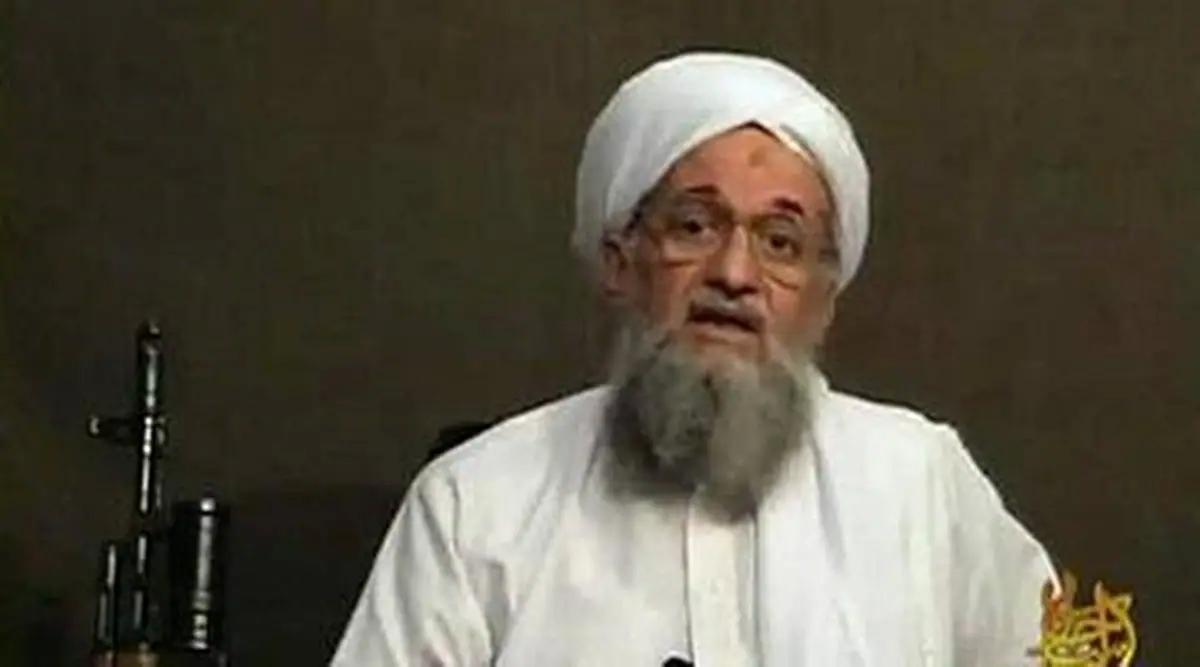 Washington: Ayman al-Zawahiri, the leader of the notorious international terrorist organization al-Qaeda, was killed in a US drone strike in Kabul, the capital of Afghanistan. Al-Zawahiri and Osama bin Laden planned the devastating terrorist attacks on America on 9-11.
US President Joe Biden confirmed the news and said that Zawahiri was killed in a 'drone' attack by the US Central Intelligence Agency (CIA) in Kabul on Saturday evening. His death brought justice. Zawahiri was killed nearly 11 years after bin Laden's death. America had withdrawn its troops 11 months ago after keeping troops in Afghanistan for two decades. Now America got this success in an important campaign in Afghanistan itself. Osama bin Laden, the founder of Al Qaeda, was killed in a US secret operation in Abbottabad, Pakistan on May 2, 2011. After bin Laden's death, Zawahiri became the leader of al-Qaeda as his successor. Biden said in an address at the White House on Monday evening that he authorized the attack to end Zawahiri's existence forever.
He had plotted many attacks on American citizens for decades. His death has now given them justice. The world no longer needs to fear this genocidal terrorist in the future.
Attributing the success of the attack to the extraordinary tenacity and skill of the US intelligence community, Biden said, adding that our intelligence agencies had identified Zawahiri earlier this year. He went to Kabul to meet his family. Zawahiri's death finally brought some relief to the families of the victims of the 2001 attack. Zawahiri masterminded the suicide bombing of the USS Cole warship in Aden in October 2000 and several other violent incidents. 17 sailors on this warship were killed at that time. Zawahiri also played a major role in the 1998 attacks on the US embassies in Kenya and Tanzania. Zawahiri was also involved in the 1997 attack on foreign tourists in the Egyptian city of Luxor. In which 62 people were killed. He was sentenced to death by an Egyptian military court in 1999. Zawahiri was not present during the hearing.
'Al Qaeda to Al Jihad'
According to the New York Times, Zawahiri belonged to a prominent family in Egypt. His grandfather, Rabia al-Zawahiri, was an imam at the prestigious Al-Azhar University in Cairo. One of his relatives, Abdel Rahman Azam, was the first secretary of the Arab League. In September 2014, Zawahiri announced the establishment of an Al-Qaeda branch in the Indian subcontinent, taking advantage of safe havens in Afghanistan, Pakistan and Bangladesh. He then said that a new branch of Al Qaeda, Al Qaeda Al Jihad, has been formed to plant the flag of Jihad and restore Islamic rule in the Indian subcontinent.
Clear Violation of International Law : Taliban
Meanwhile, the Taliban spokesman said that the action taken by the US to kill Zawahiri was a clear violation of international norms. Such action by the US underlines its failure of the last 20 years. America has consistently taken steps against the interests of Afghanistan. Taliban spokesman Zabiullah Mujahid said in a series of tweets. Quoting this spokesperson, BBC has said that an airstrike was carried out on July 31 in Sherpur area of ​​Kabul city. There was no preconceived notion of this incident. Later, the Security and Intelligence Department of the Islamic Emirate investigated the incident and preliminary investigations revealed that an American 'drone' had carried out the airstrike.
what happened?
Zawahiri was hiding with his family in a house in Kabul. Zawahiri was killed when two missiles were fired at him from a 'drone' while he was on the terrace (balcony) of his house.
A little history.. Al-Zawahiri had a role in planning the brutal 9-11 attacks on America. Two thousand 977 American citizens were killed in the deadliest attack ever on American soil.
America will remain committed to protecting our citizens from those who threaten them. No matter how long it takes and no matter where he hides, America will find the person who poses a threat to the country. – Joe Biden, President of the United States