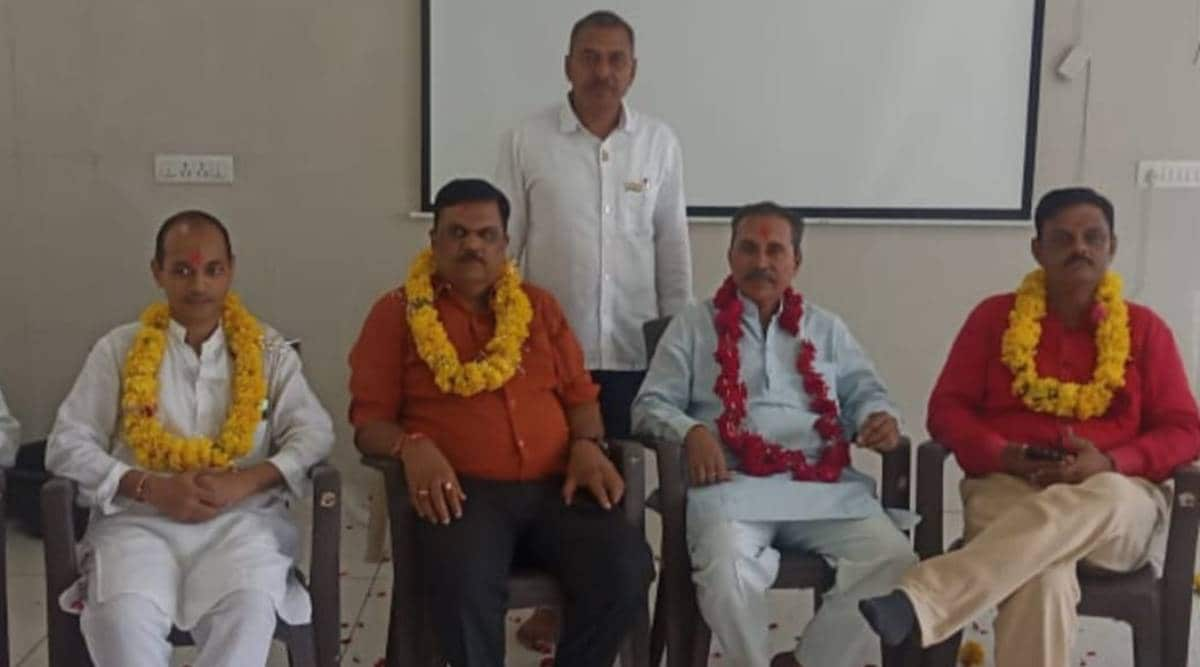 The convicts in the Bilkis Bano gang-rape case were released from Godhra sub-jail on Monday. On one hand, the release of these convicts, who were sentenced to life imprisonment, is being condemned, but on the other hand, they are being honored with haratures. The convicts in the rape case were welcomed with garlands at the Vishwa Hindu Parishad office of Gujarat.
Analysis: How did 11 convicts get early release in Bilkis Bano gang rape case?
The accused accused in the Bilkis Bano gang rape case have served 15 years in jail. The central government through a special policy had ordered the states to release the prisoners on the anniversary year of independence. But accused convicted of rape were excluded from this policy. Meanwhile, many questions are being raised as the rapists of Bilkis have been released. The home secretary of Gujarat has informed that the early release applications filed by the convicts were considered considering the nature of the crime, age and behavior in jail.
Bilkis Bano Case: Bilkis speechless, distraught and depressed after acquittal of convicts, victim's family numb
A special CBI court in Mumbai had awarded life imprisonment to 11 accused in the gang-rape of Bilkis Bano and the murder of her seven family members. This sentence was upheld by the Bombay High Court. One of the accused in the case had applied for early release after serving 15 years. The Supreme Court had ordered the Gujarat government to look into this application.
Who was Bilquis Bano?
Riots broke out in Gujarat in 2002 after the Godhra massacre. Bilkis fled the village with her three-year-old daughter Saleha and family to escape the rioters. The family was attacked by a mob of 20 to 25 people while they were sheltering in a farm. The assailants killed seven members of Bilkis' family. That includes her daughter. Bilkis, who was five months pregnant, was gang-raped by the rioters. The convicts in this case have been released from jail by the Gujarat government.