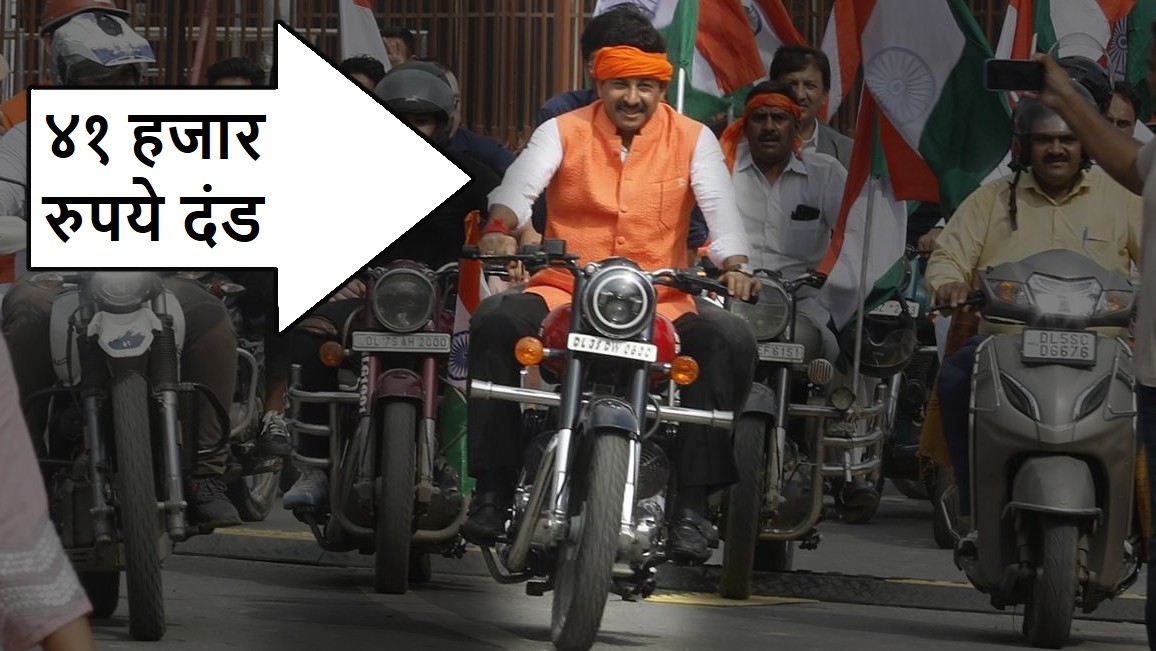 Delhi traffic police took action against BJP MP Manoj Tiwari on Wednesday. Manoj Tiwari participated in a bike rally in Delhi for Har Ghar Tricolor campaign. But during this rally, he was not wearing a helmet while riding a bike. Tiwari was fined by the police after a video of him riding a bike without wearing a helmet went viral. Tiwari was fined Rs 21,000 for violating various rules. Similarly, the owner of the bike whose bike Tiwari was riding was also fined.
Tiwari along with many BJP MPs participated in the bike rally organized from Red Fort to Parliament House in New Delhi. This bike rally was organized to pay tribute to freedom fighters under Azadi Ka Amrit Mahotsav. During the same rally, Tiwari was seen riding a bike without a helmet.
After this, Tiwari said on Twitter that he will pay this fine. "I apologize for not wearing a helmet today. I would like to tell Delhi traffic police that I will pay all fines. The number plate of the car is present in these photos and it was taken near the Red Fort. I request that no one should ride a bike without a helmet. Drive safely. Your family and friends need you," tweeted Tiwari.
"We have fined the driver. A total fine of 21 thousand has been imposed. Also, the owner of this vehicle has also been fined and a total fine of Rs 20,000 has been imposed on the owner of the two-wheeler for violation of PUC certificate, SSRP and other rules," informed Delhi Police spokesperson Suman Nalwa.