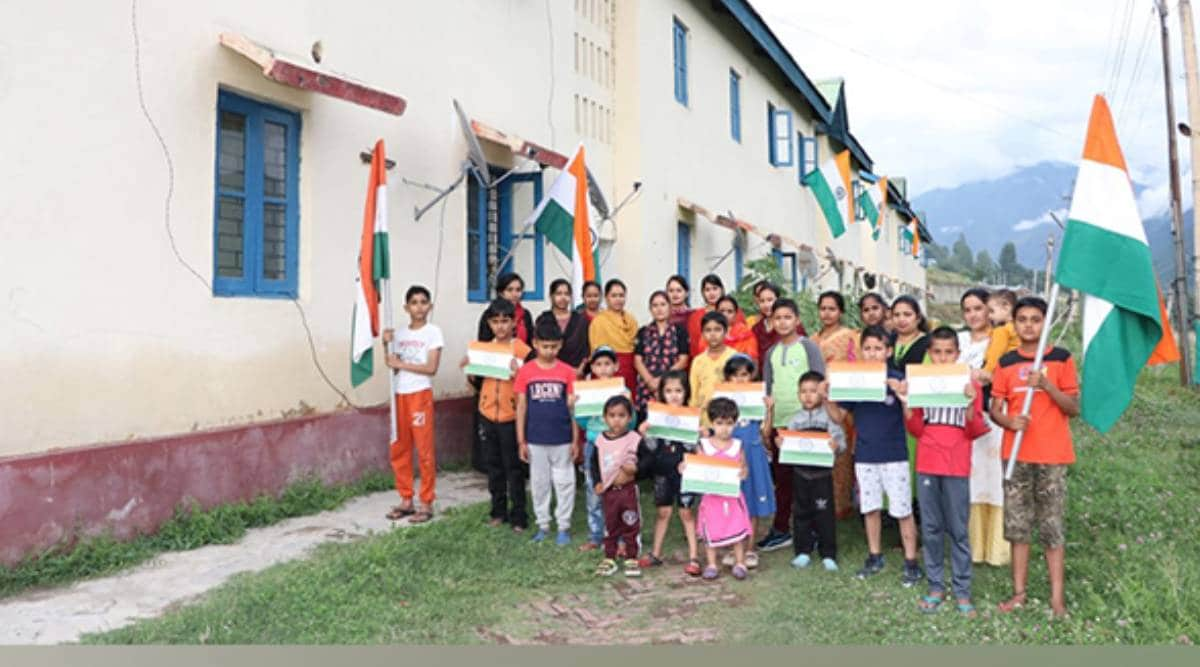 The 'Har Ghar Tiranga' initiative is being implemented across the country under the Amrit Mahotsav of Freedom. This initiative is also getting a great response in the tense area of ​​Jammu and Kashmir. A large number of citizens are participating in this activity. 75 years of independence of the country will be completed on August 15. Common citizens, political leaders and soldiers across the country are seen carrying out this activity together.
Other public places including Lal Chowk in Srinagar and Kokila Chowk in Kishtwar fly the Indian flag with doulas. Citizens of Kashmir Valley are voluntarily and with great enthusiasm hoisting flags on their houses, hotels etc. establishments.
National Herald Case: "Narendra Modi is not afraid, he…"; Rahul Gandhi's first reaction after 'ED' slapped the company
A large number of students from various educational institutions are participating in the 'Har Ghar Triranga' initiative in Pulwama district. Citizens of Anantnag district are also hoisting the tricolor on the roofs of their houses. A local resident has commented that people are positive about this initiative and are happily hoisting flags on their houses.
Before the Lok Sabha elections, the roads of India will be like the roads of America? Read what Gadkari said…
The Border Security Force, Central Reserve Police Force and the Army have also participated in the campaign by hoisting the national flag at their posts and office buildings. Participating in Amrit Mahotsav of Independence for the commitment of nation building, the content has been tweeted from the handle of Kashmir Border Security Force. To celebrate the culture, history and achievements of the people of India, the initiative of the Government of India, 'Swatantryaya Amrit Mahotsav' is being implemented. Prime Minister Narendra Modi on Sunday appealed to the people to turn the 'Har Ghar Tiranga' campaign into a people's movement by hoisting the tricolor from house to house. At this time, Modi had also appealed to keep the 'profile picture' of the tricolor on social media accounts between August 2 and August 15. This call is getting a huge response from all over the country.