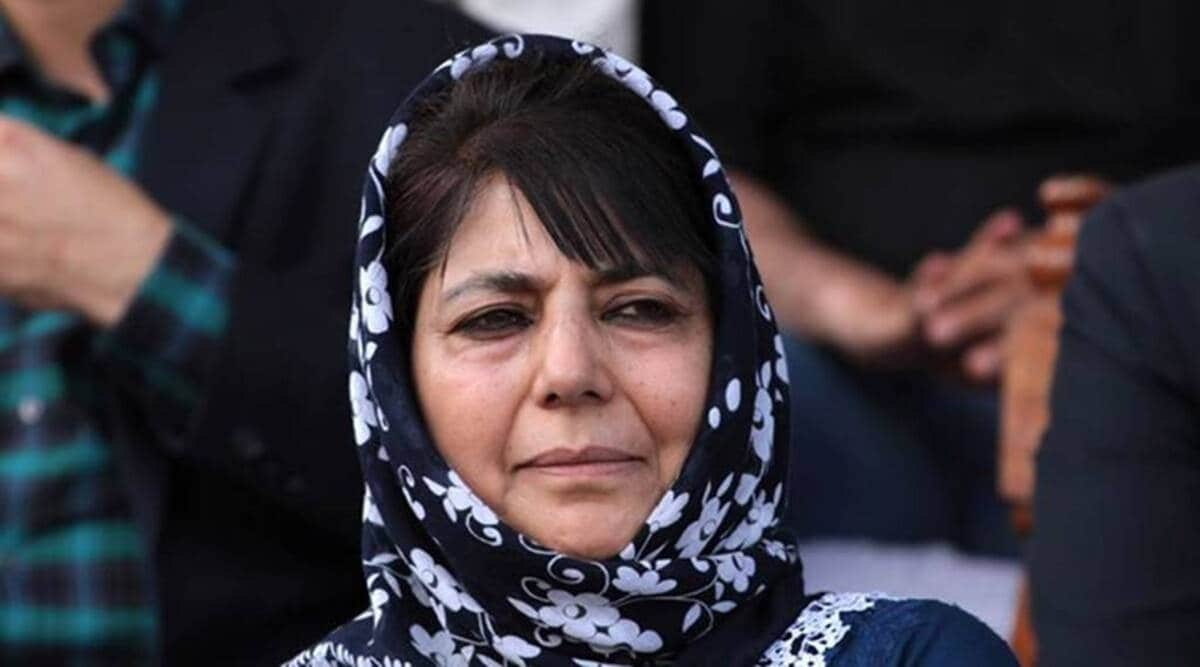 Srinagar : People's Democratic Party (PDP) Chairperson Mehbooba Mufti released a picture on her Twitter account in 'Display Picture' (DP) on Wednesday. In it, his father Mufti Mohammad Saeed and Prime Minister Narendra Modi are seen sitting together and in front of them is the then flag of Jammu and Kashmir along with the tricolor of the national flag. This flag has now been decommissioned.
Prime Minister Modi had said in the 'Mann Ki Baat' program on Sunday that the 'Nectar Festival of Freedom' has taken the form of a people's movement. On this occasion, he appealed to the citizens to post a photo of the tricolor on their social media accounts on 'DP' between 2nd and 15th August. Releasing his 'DP' against this backdrop, Mehbooba stated that his flag may have been removed from Jammu and Kashmir, but his memory cannot be removed or erased from the minds and collective consciousness of Kashmiris.
Mehbooba's photo on 'Twitter' in November 2015 when Prime Minister Modi addressed a meeting during his visit to Kashmir. At that time, Mufti Mohammad Saeed was the then Chief Minister of Jammu and Kashmir. Mehbooba tweeted, "I have changed my DP as the flag is a symbol of joy and pride." Our state flag was attached to the Indian flag, which could not be changed. Breaking this relationship, the flag of Kashmir was thrown down. Even if you take our flag away from us, it cannot be erased from our collective consciousness. On August 5, 2019, the special status of Jammu and Kashmir was revoked by repealing Article 370 of the Constitution. After that, the flag of Jammu and Kashmir has been declared illegal.