Maharashtra Political Crisis Updates: The first monsoon session after the transfer of power has started in the state and the opposition has taken an aggressive stance. Meanwhile, Chief Minister Eknath Shinde There is a possibility of a clash between the ruling party and the opposition as they have ordered the MLAs to give their answers as they see fit. On the other hand, Union Minister Nitin Gadkari has been dropped by the BJP from the Parliamentary Board and the Election Committee, which has sparked a debate in political circles. On the contrary, it is being said that the party gave importance to Devendra Fadnavis by giving him a place in the election committee. Also, politics has heated up because Mohit Kamboj has claimed that a big leader of NCP will go to jail in the irrigation scam case.
Maharashtra Breaking News Live Updates : All important happenings in Maharashtra in one click!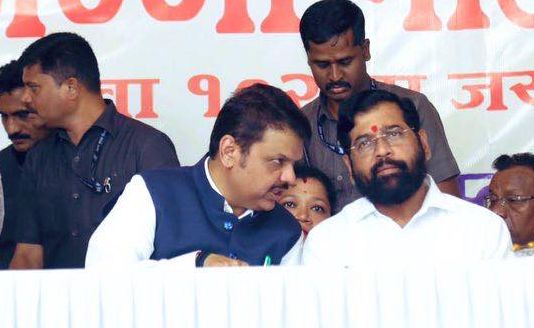 After the transfer of power in the state, Eknath Shinde was handed over the post of Chief Minister. Fadnavis, who announced at that time that he would not participate in the government, was given a public order by party president JP Nadda to accept the post of deputy chief minister. However, it is believed that the party has highlighted the importance of Fadnavis by appointing him to the party's election committee. Also, the party has given the message that Fadnavis can play an important role in national politics in the future.