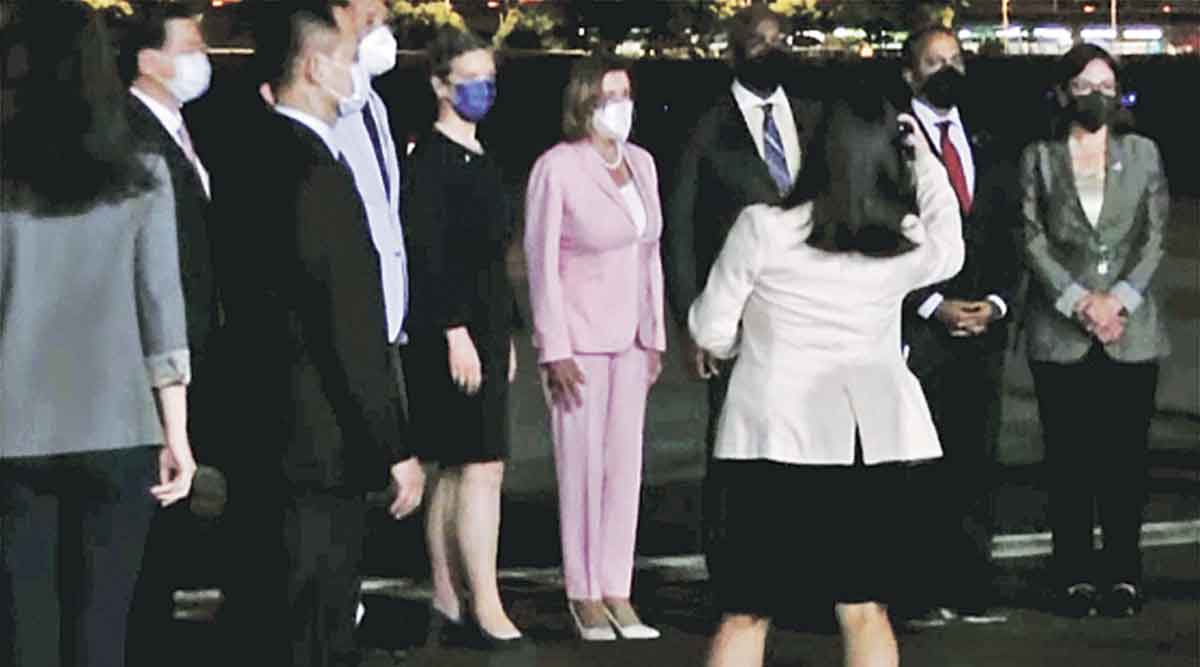 New York: US House of Representatives Speaker Nancy Pelosi arrived in Taiwan on Tuesday, defying China's opposition. After Pelosi landed at Taipei's airport on Tuesday night, China began firing back and threatened to attack Taiwan. With the world already reeling from conflicts in Ukraine and Russia, rising tensions between China and the US have brought new war fears to the Asian continent.
China has been claiming Taiwan for the past 25 years. There are disputes between the US and China over it. Taiwan is a part of our country and if necessary we will forcibly annex it to our country even before.
China has given. America's efforts to resolve the Taiwan issue are creating sparks of controversy between China and America. In this background, the visit of Nancy Palosi has gained importance.
Military attack from China..
If Palosi visits Taiwan, there will be serious consequences. China had made a clear demand that the Biden administration should call them back home. China has also deployed military personnel near the Taiwan border.