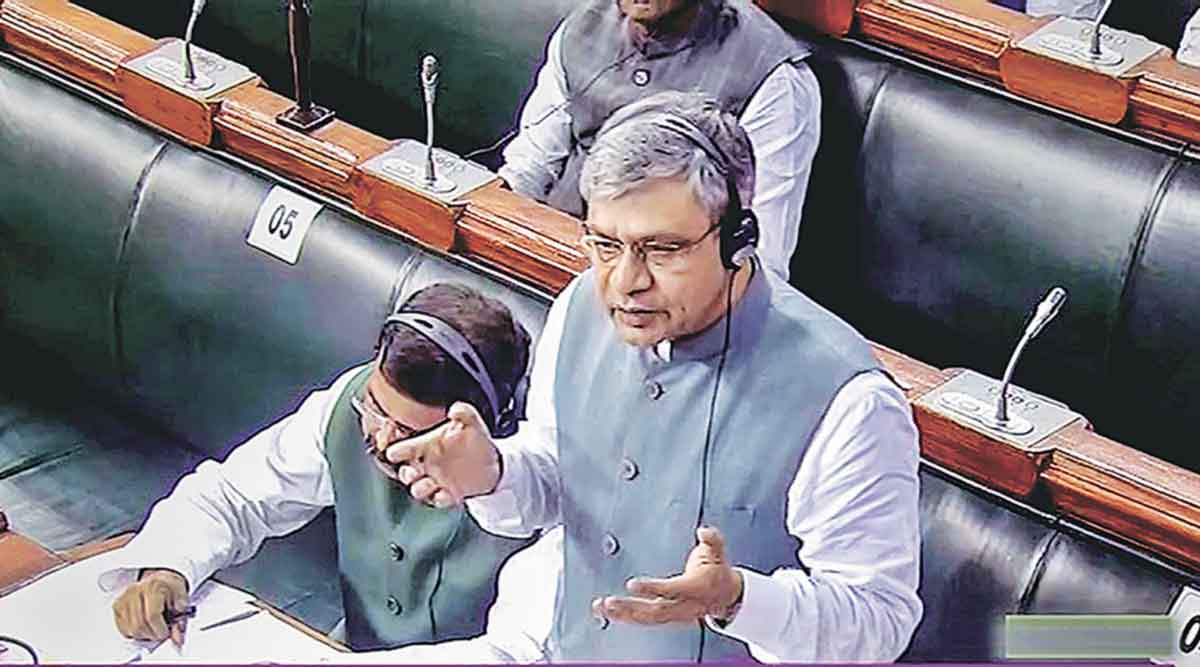 New Delhi : The Central Government on Wednesday withdrew the 'Personal Confidential Information-Vacation Protection' Bill, which had been objected to by IT giants and which would have given the Central Government free rein to use the personal information of citizens.
After the Joint Parliamentary Committee suggested 81 amendments, Union Information and Technology Minister Ashwini Vaishnav moved the Lok Sabha to withdraw the bill, which was approved by voice vote. Vaishnav clarified in his statement in the Lok Sabha that a new bill will be brought in line with the times.
The Personal Data Protection Bill was discussed in detail by the Joint Committee of Parliament. It was intended to create a comprehensive legal framework for regulating transactions on digital platforms. For this, the committee made 81 amendments and 12 recommendations. Accordingly, a comprehensive legal framework will be created. Therefore, Vaishnav submitted a statement in the Lok Sabha that the existing bill is being withdrawn.
Ruling that privacy is a fundamental right, the Supreme Court in 2017 had directed the central government to enact a Personal Information Protection Act. Accordingly, in 2018, Justice B. N. Srikrishna's committee drafted the Personal Information Protection Bill and in 2019, the central government introduced the Bill in the Lok Sabha. After opposition parties like Congress, Trinamool Congress raised objections, the Bill was sent to the Joint Parliamentary Committee in December of the same year.
The central bill will give the central government broad powers to collect personal confidential information of citizens and use it unrestrictedly on the grounds of national security. Opponents and experts in the field expressed fear that the fundamental right to privacy would be violated. It was also objected that the new draft would have given the right to collect personal information as well as non-personal information to the Data Protection Authority.
The process of collection of personal information of citizens, its storage and its use was to be regulated by the authority by framing the law. It was divided into personal information, sensitive personal information and critical information. Private companies also have to follow the legal framework while collecting and using the information. Accordingly, it was to be made mandatory to obtain the consent of the concerned person while collecting, storing and using the information. These terms and conditions were opposed by IT giants.
Bow down to big companies: Tiwari Manish Tiwari, Member of the Parliamentary Committee and Member of the Congress, criticized that the Central Government has withdrawn this Bill by yielding to the pressure of IT sector companies. Even during the Corona period, the members of the committee worked tirelessly and suggested amendments in this bill. The powerful companies did not want this law. Tiwari criticized that by withdrawing the bill, these companies have won and India has lost.