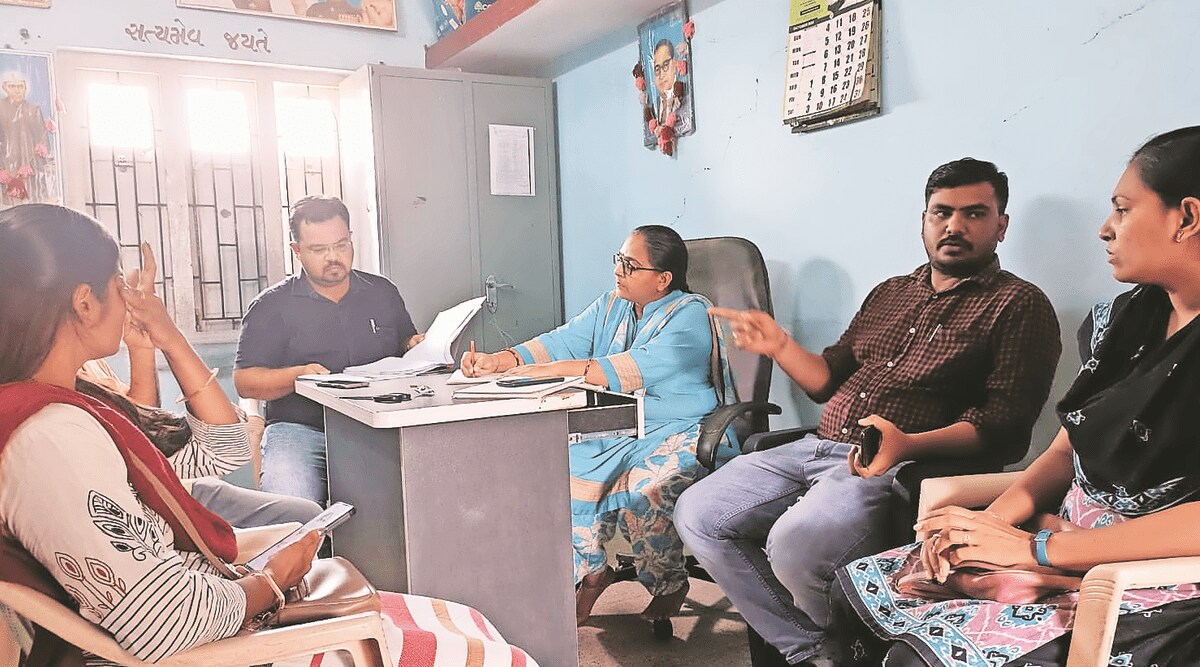 A contractor has alleged that students refused to eat food cooked by Dalits in a primary school in Gujarat's Morbi district. After the incident, the officials of education and revenue department held an urgent meeting of parents and teachers of the students. However, the school administration has disclosed this.
Also Read- Collapsing in the waterfall in the sound of the photo, search has been going on for three days, the video was shot by a friend
Allegation by the contractor
According to Indian Express, a primary school in Gujarat's Morbi district is serving mid-day meal to students. The contractors who supply these meals come from the Dalit community and the food is cooked by their family members. Therefore, the contractor has alleged that the students refused to eat this food. The principal of the school had asked him to cook lunch for 100 students. However, only seven students reached for the meal. Therefore, the contractor has alleged that he had to stop making mid-day meal in the second week out of necessity. It has also been alleged that this kind of thing never happened because the previous contractor belonged to the OBC community.
Also read – DuRadiwacha Fera: A young man who came for the funeral of his brother who died of snakebite also died of snakebite; In the village
Disclosure from the school administration
The school administration has refuted this allegation and disclosed this. In order to improve the health of the students in the school, the government provides mid-day meal to the students. There are 153 students in the school. Many of them students bring lunch box from their home. The school administration has explained that instead of the school food, they like to eat the box brought from home. Children will eat school food if they feel like it. However, the village chiefs have said that they cannot force them to eat food cooked in the school.